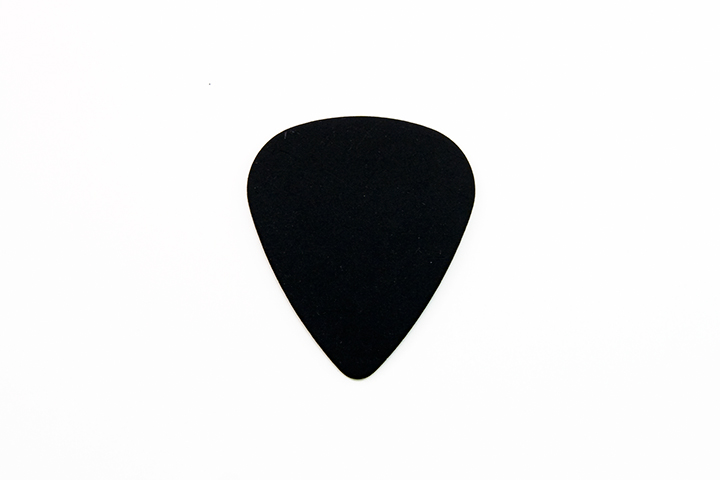 My boss asked me to create an ad for an upcoming event. I had a simple idea that basically included a pick and playing off the theme of "Pick us." I knew it was cheesy, but that was just part of the concept.
I wanted the pick to be black, and the only plain black pick I could find was a Playboy one. So, rest easy knowing that the Playboy bunny lurks merrily on the other side of this pick.
Surprisingly enough, my boss liked the basic idea and put me in touch with our regular ad company to help refine it a bit. I'll post the final ad here when it's done. Or, should I say, when my boss picks one.