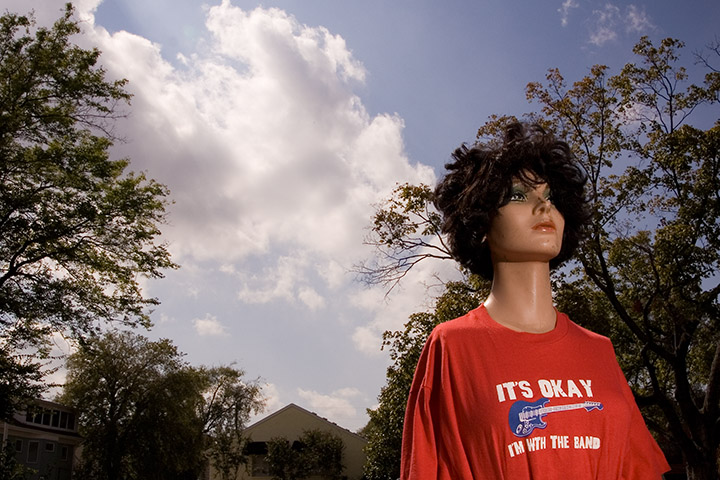 I've been wanting to try this shot for awhile, but have been waiting for a blue, cloudy sky to come around. I saw a nice setup today just before 3pm, so I took the opportunity to set this up in the parking lot at work.
The technique here is to have harsh sunlight coming from behind your subject and balancing it out with harsh light from your flash coming from the opposite side.
Here, I setup my exposure for the background using only ambient light, then I added the flash and bumped down its output to 1/4 power. So, now we have a well exposed background and foreground and a pretty interesting lighting effect.