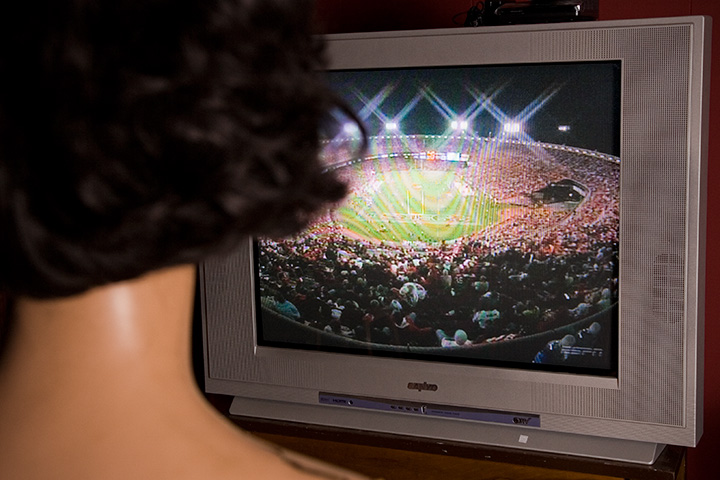 I read a tutorial today that was explaining how to use a flash around TV screens. Even though I don't have a regular tube screen TV, I wanted to try it out with our flatscreen TV downstairs.
I set my shutter speed to 1/30 sec, turned off all the lights in the room so that the TV was the main light source, and set my flash off to the side to eliminate glare.
The final image suffers from a bit of an odd effect due to how some of the pixels are rendered in the screen and speaker area. But, I'm not sure I could've avoided that anyhow. My main goal was to have good lighting for a TV set, and I think this turned out fairly well, and I learned quite a bit in the process.