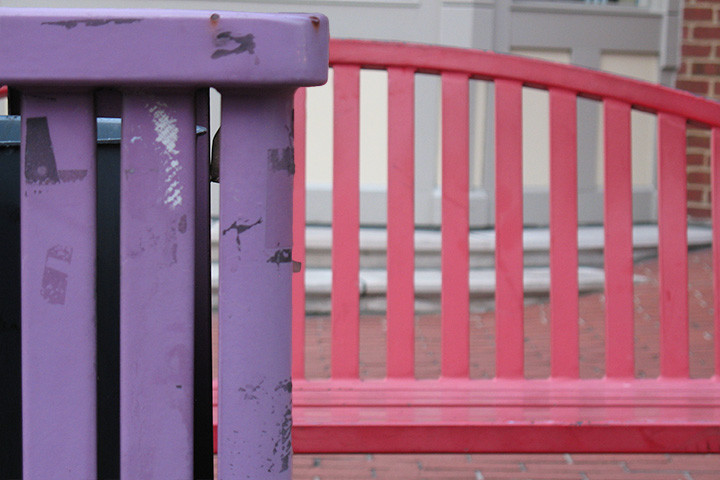 Tonight we went to the Black Crowes concert. It was pretty good–they always play well and put on a good show. My only complaint was their songlist. Amorica is my favorite album of theirs, but everytime I've seen them they've played the same songs off that album and Southern Harmony and barely touched their other albums. This concert was no different. They even stuck a slow acoustic "country" set in there for good measure.
All in all, it was good to see them again, but I'll probably think twice before seeing them again unless they're promoting a new album.
I wasn't sure what time we'd get out of the concert, so I snapped this picture en-route to the show. I liked how the brightly colored lines of the garbage can and sidewalk bench seemed to work together with each other.