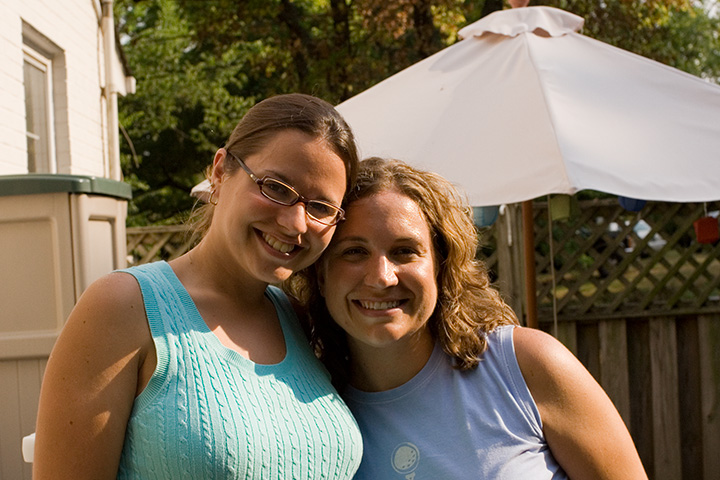 Today's yard sale went pretty good. We had several moments of panic when a bunch of cars stopped by at one time and many of them were parking in our neighbor's driveway, but I think we handled it well. We got rid of LOTS of junk and made a good chunk of change, so I have nothing to complain about.
…other than the fact that the majority of our customers were Mexicano and I encountered the rudest pair of Asian women in Nashville, I'm convinced.
A few hours after the yard sale ended, Kim, Greg, Brandy, and Emily came up to get some pictures made of the girls. I am pleased with how they turned out, and I'd like to post them but I feel I should hold off on posting them until I get the model releases signed.
Until then, here's a picture of Kim and Traci, neither of whom have signed any model releases either. So go ahead, sue me! Just see how much you get!