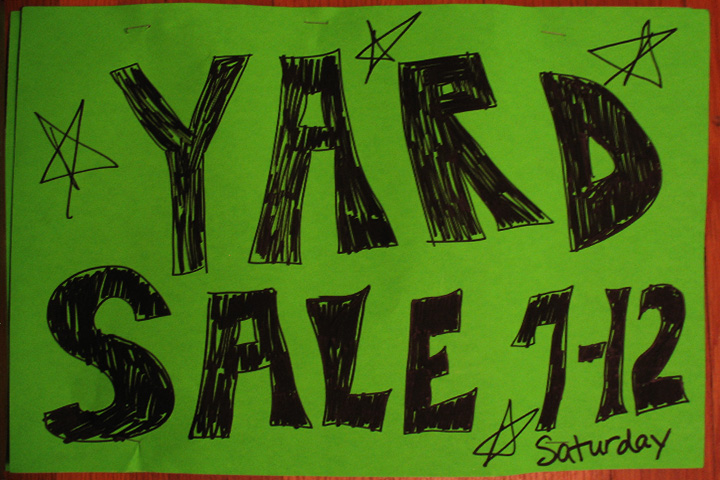 Really, ever since we moved into this house, we've talked about having a yard sale. We've loosely set tentative dates over the years, but after over 3 years of living here we finally decide to take the leap and do it.
The Shambaughs had a lot of stuff to sell too, so they came over tonight to bring their junk and help us price everything. I'm sure that not every yard sale requires this much work, but I must admit that this one was pretty exhausting.
We hung up some signs around our neighborhood earlier this evening; of course it started raining as soon as we got back home (the first rain we've had in weeks!) so you can thank us for that.
Today, I also built a background stand (for photos) and I took several pictures of that, but I think I'll save those for a future post on what I built.
Besides, I liked the title of today's pic, so I had to go with the yard sale idear.
Tomorrow's Yard Sale Today!