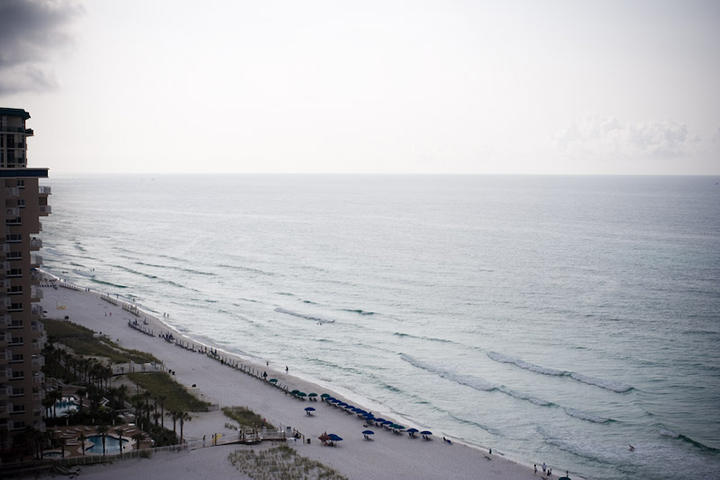 Our plan for the evening was to hit the ever-popular Marina Cafe and then Hog's Breath. Since I figured I'd take a lot of pics at the bar, I only took a few shots off the balcony, including the one you see above.
The reason there aren't any pictures of the wild evening at Hog's Breath is because the Hog's Breath Band has been fired. They had an acoustic duo playing instead, so we just left and shortly ended up at AJ's. After paying the $10/person entry fee, we entered a room that was obscenely crowded. The girls went and danced to a few songs while Chad, Greg, and I managed to grab a few empty chairs near the bar. It was very hot, so the dancing didn't last long. Overall, we were all a little disappointed that the Hog's Breath Band is no longer. But, at least you have a pretty picture of the beach to ease your pain.
We also received a picture of Zepp and Katie that we though was very cute. I've included it below in case you're interested in seeing young Katie inspecting some black furry mop-looking thing.