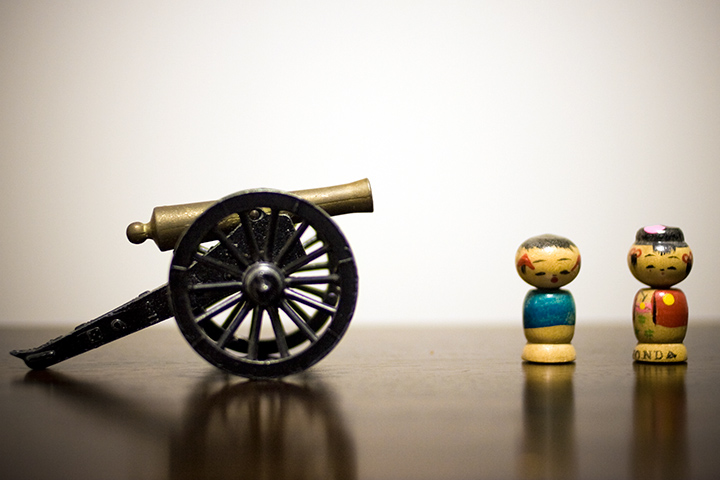 I've had these little toys for years and years. I can't remember exactly where I got the canon…I seem to remember picking it up in some train station gift lobby. But, I honestly can't remember which train station that would be. Possibly in Gatlinburg?
The little figurines were in the attic of my grandparents' old house. I thought they looked kinda spooky in a way.
Long story short, I was tired so I just set this shot up quickly.