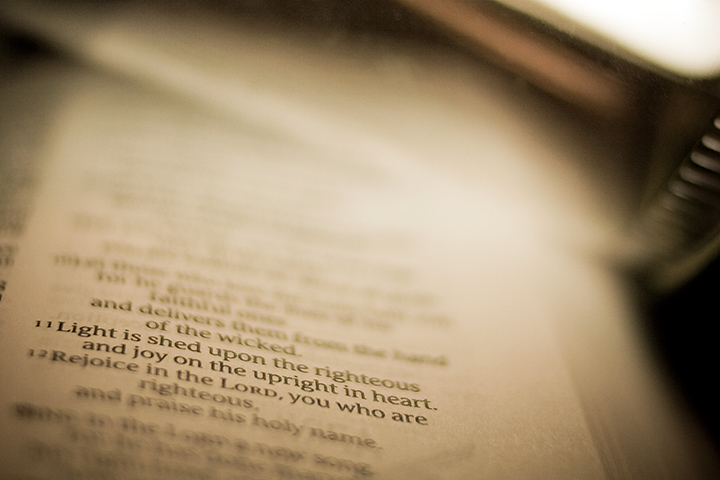 I'd like to thank my good old friend Rachael for giving me the idea for this shot, which I thought turned out pretty cool. I chatted with Rachael tonight for the first time in a very long time and told her to list three things that I might have in my immediate possession and I'd take a picture of one of them.
Her list included a Bible, a cool light or lantern, or something to do with LotR (Lord of the Rings). I ran and got our One Year Bible and the electric lantern that we keep by the door to help our guests down the poorly-lit steps in front of our house.
I flipped through a few pages until I saw something about "light" and then setup this picture.