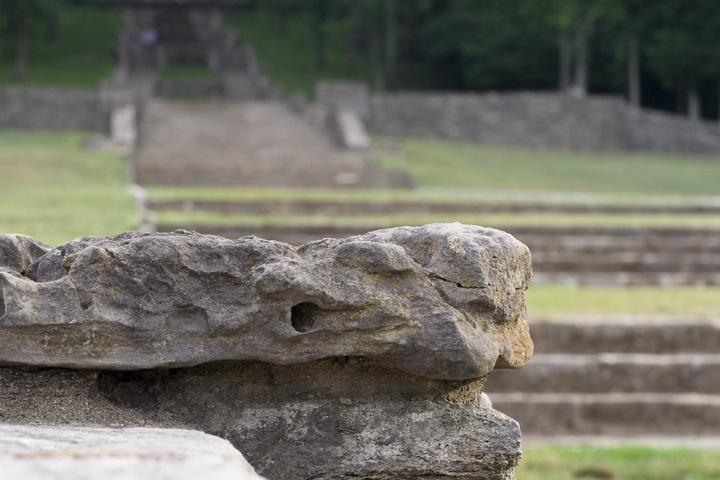 In preparation for my upcoming e-session (engagement photo session), I went to Percy Warner Park and shot some location pics to send to the couple I'll be working with. They ended up liking this place, so this is probably where we'll end up doing it.
I had forgotten my tripod, so I rested the camera on a ledge at the base of the main park entrance. In the background, you can see the rocky steps that lead up the hill.
This park is also the location of the famed Cashere Love Crash photo session.