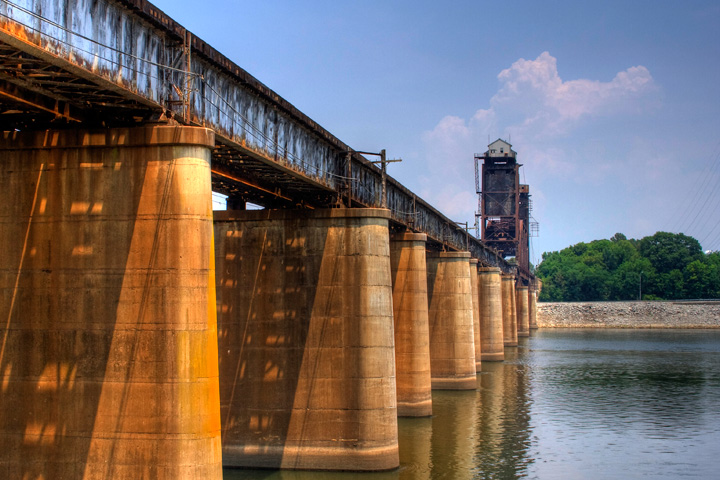 Today, Kim, Greg, Traci, and I went bike riding in downtown Chattanooga. I took my camera and was able to snap a few pics along the way.
Today's chosen pic is my first stab at an HDR photograph. I kinda had to fake the different exposures since I only took one pic, so I'm assuming that's why this image doesn't quite have the HDR effect I'd like to see. But, it was cool to play around with the image.
Below are some other pics that I took. I'd like to say thanks once again to Kim and Greg for having us down.