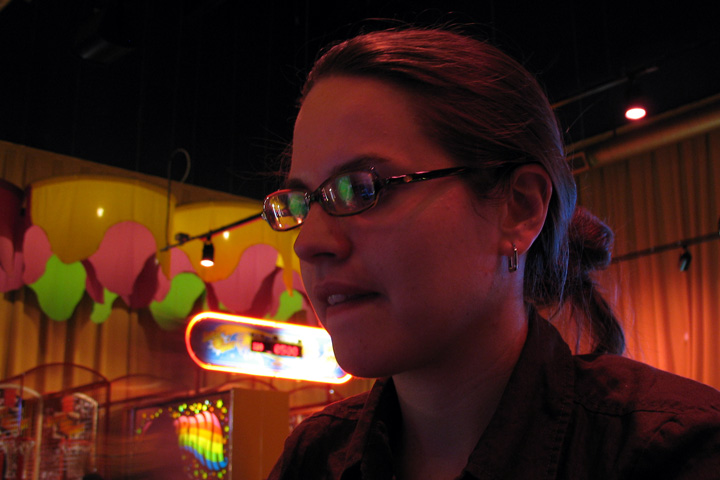 Tonight, Traci and I went to Dave and Buster's, which is always a good time. Traci soon found her way to the Chip Away game, which we honestly feel is the quickest and easiest way to earn tickets at the place.
We ended up filling up a bucket, so we cashed in the tickets and added it to our card which brought us to a total of around 3,200 tickets. We're able to maintain a high balance of points on the card because the prices are worth sh*t.
Traci happened to notice that Guitar Hero is only 10,000 points, so that's our new goal…unless we end up getting the game before we reach 10k.