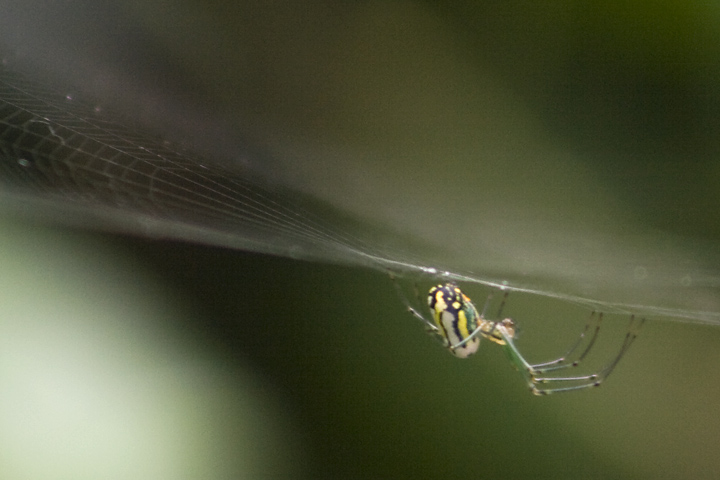 Traci and I have been talking about clearing out all of the shrubs/trees from the front of our house. We've been planning to get some landscaping done, but I knew the first step would be to clear out all of the old stuff. It took me much of the day to do this. Right after I cut everything down, I took a few moments to take a panoramic pic of our yard before I hauled the debris off. Below is the 'real' pic of the day:

I stood on our front porch with my camera, and starting at my far left, I snapped a picture, turned 30 degrees or so, then snapped the next. I ended up with about 6-7 pictures that I imported into Photoshop and, using the Auto-Align and Auto-Blending functions, was able to piece the pictures together as you see it now.
The auto functions aren't perfect; if you look at the white truck that's driving down the road, you'll see that he was auto-blended right into the ditch. Other than that, the auto functions work pretty well. I may post a tutorial at a later date on how to use them, if anyone really cares.
The spider in today's pic died tragically just a few moments after this picture was taken. F*ck him.
Front Yard Upgrades (AKA DIE F*CKING SPRIDER!!1)