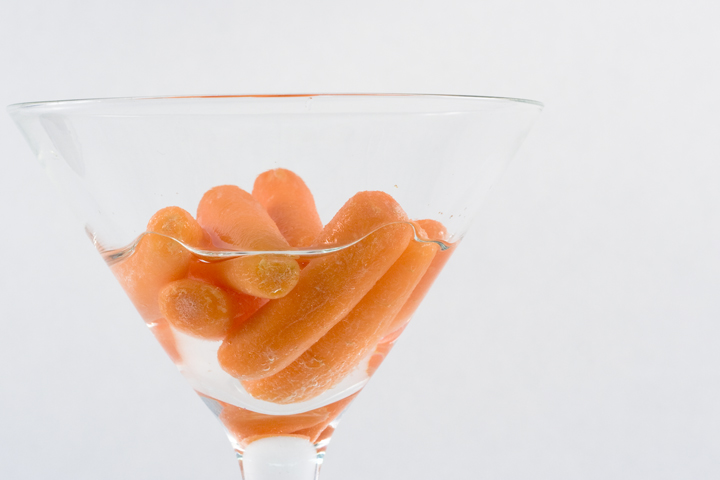 As I was "setting up" for this picture, Traci asked me, "Why are you ruining your carrots!?"
I had no idea that putting carrots inside a glass full of filtered water ruined carrots.
But, of course, she went to Vanderbilt, so I promptly discarded the carrots as soon as I was done taking pictures 10 minutes later.