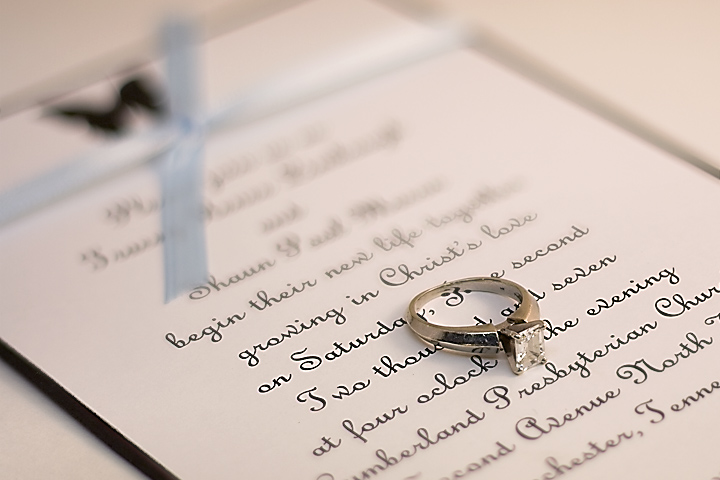 I saw a similar picture to this online the other day and wanted to try and recreate it. I don't think I quite managed to do so, but I learned a few things in the process, and that's really what it's all about, right? No, wait…that's the hokey pokey. Nevermind.
This is actually a combination of two pictures; one taken with a small aperture, one taken at a large. When taking the picture with the large aperture (which gives you greater depth of field), I mis-focused and missed the ring entirely. So, I brought in the ring detail from the picture with the smaller aperture.
And in case you're scrunching your eyes to see whose wedding invitation I used, it was the one from Shaun and Tracey's wedding this past weekend.
Something Old, Something New