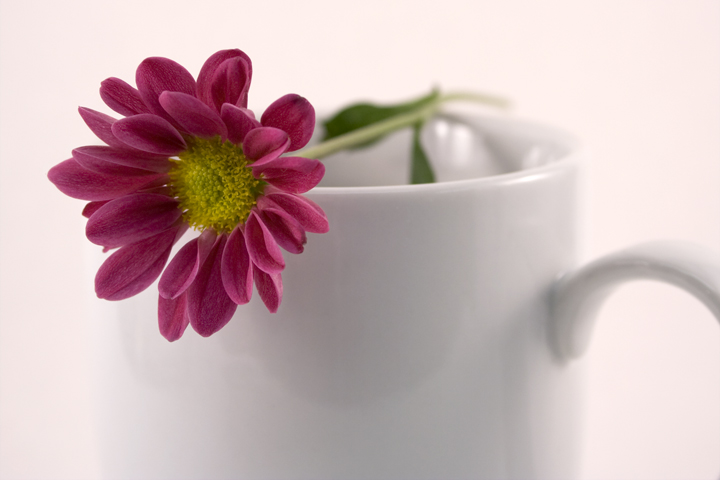 I had planned to just shoot some pics of coffee today–I know, how exciting would that have been?–but then I went and bought Traci some flowers, so I decided to add one of them in as well.
After I got the flowers home, I noticed how some of our old wrapping paper matched the colors of the flower pretty dang close, so I included that in the pic as well.
Below are some of the other shots I took of this series. Enjoy!