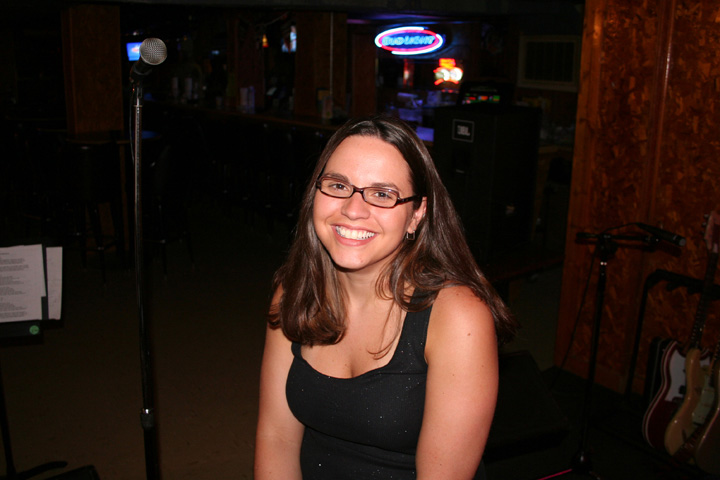 Today was a day I had been practicing for since I'd heard about it in January of this year. Jeremy's little brother Shaun got hitched today and he had asked us to play at a party after the wedding at Brown's Pool Hall in Cowan, TN.
Jeremy and I played with Lennon Blake and Joe…sorry, I still don't know his last name. The gig went pretty good, though…could've been better, but I think everyone had a good time regardless.
Jeremy and I also played a Keith Urban tune ("Making Memories of Us") at the reception. That went pretty well too. Amidst all the chaos of getting all the equipment setup at the right time, I didn't have much time to take many pictures. This is the best shot of the day…Traci helping me setup at Brown's. Traci actually guest-starred as our bass player for a few songs and did really well. All in all, it was a good day!
The Show at Brown's Pool Hall