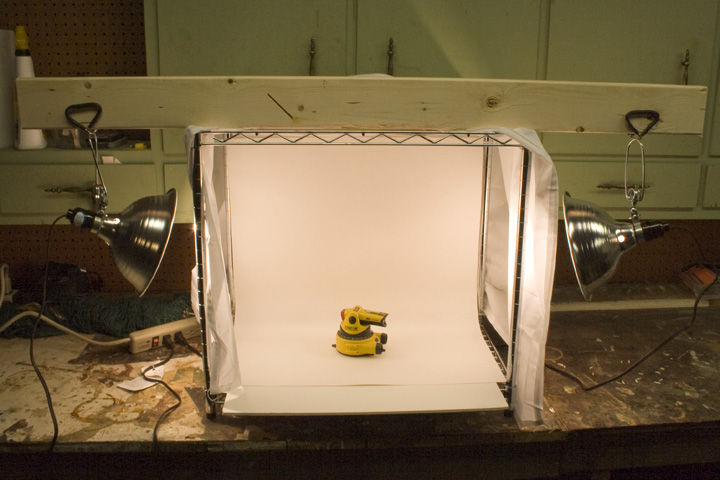 Lately, I've had the urge to make a homemade softbox.
So, what exactly does a softbox do? If you'll notice in the picture, it has a curved backdrop so that there's no back corner. When you flush it with light, then you can take pictures that can have a seamless background.
The reason for the white sheet is to diffuse the light. That cuts down on the glaring and helps to reduce the shadows.
I purposely haven't posted any example shots for today. Those will be forthcoming.