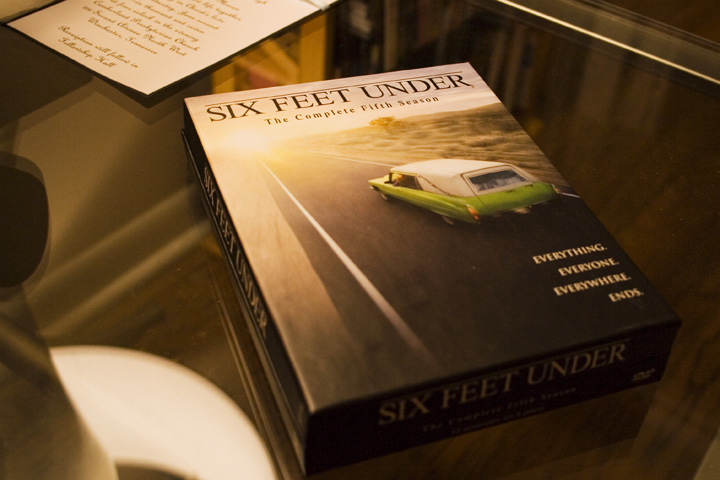 Today is a momentous day in Traci's and my relationship. Today is the day that we finished the Six Feet Under series.
Some may know that Traci and I are both huge fans of this series. We became addicted to it many many months ago, as the series was actually coming to an end. We rented the seasons on DVD and breezed through them all very quickly.
Once the 5th and final season was released on DVD, we bought the set and watched all the episodes in a matter of days; all except for the very last episode. We couldn't bring ourselves to finish the series. We felt that as long as we didn't watch the last episode, the series wouldn't end.
Over the past months, we've considered buying all the DVD sets and rewatching the whole series, but these sets are danged expensive and I just couldn't bring myself to buy them, even though I think they're definitely worth it if you haven't seen any of the series.
Today was kind of an eventless day, so as we sat on the couch after dinner, we considered the possibility of watching the final episode already. And we did just that.
We, of course, wanted the full effect, so we watched the two episodes leading up to the finale. I've heard from several fans of the series that the final episode was the best one, and I must admit that they were all correct in that belief. It was an excellent ending and I'm glad that we've finally finished it. To anyone looking for a good series to pick up, I'd highly recommend this one.
Six Feet Under is Six Feet Over