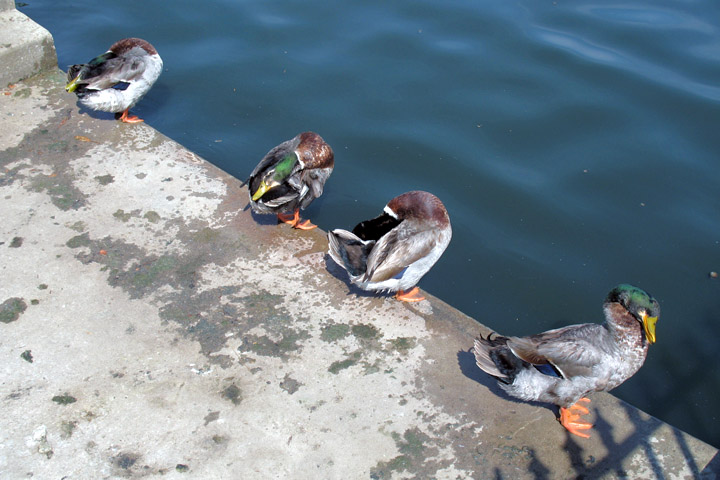 Today was a fun-filled day, consisting of breakfast at Noshville, a visit to an art show for mentally ill artists, taking in the medieval flavor of the Renaissance Festival, and finishing off the day eating hamburgers at Bryan's Memorial Day party. So why the heck did I post a picture of 4 ducks licking, scratching, and cleaning themselves?
The answer is simple. I thought "Ducks in a Row" was a fun title for today's picture and I wanted people to know it!
Today was a pretty exciting day, and I had a great time with everyone. I want to apologize right now because, even though I took tons of pics throughout the day, some of my friends who I was with ended up not getting in any of the pictures. Please don't take it personally. I'll try harder in the future to include all of those present.