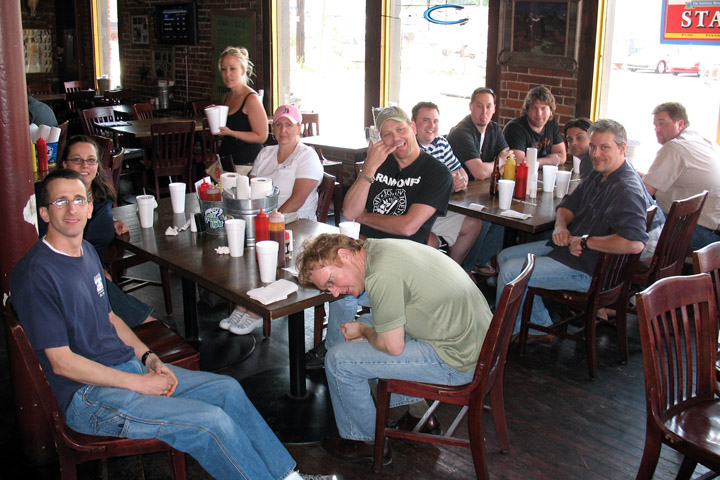 Today was Matt's last day at work. We all went to Judge Bean's as a farewell dinner.
I'd like to point out the two clowns in the bunch. First off is Mark picking his teeth, and then there's Matt himself sticking out his tongue.
Seriously, you can't take these people anywhere.