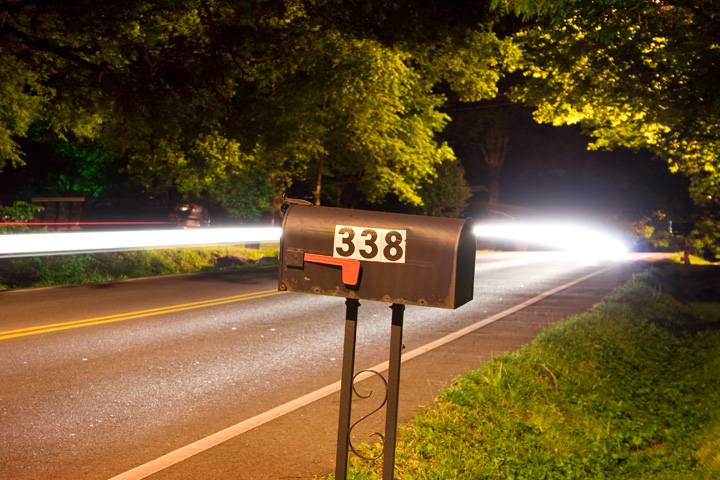 This picture is kinda like a sequel to Blackman Roar, which I took back in February. Same concept, just facing the opposite direction.
I also liked having the mailbox be the center focal point and then having the light blurs in the background. I really enjoy this type of effect, so get used to seeing it often.
Earlier today, I took a few other pics on this very same road. When we woke up this morning, we noticed that our next door neighbors had put a couch, TV, and a bunch of other crap in their ditch. These are the people who regularly have 6-8 cars in their driveway. Traci was planning on calling Codes on them, but it wasn't long before I saw the Sheriff's garbage truck pull up next to their driveway and start loading stuff in. Surely there's a fine associated with this type of thing.