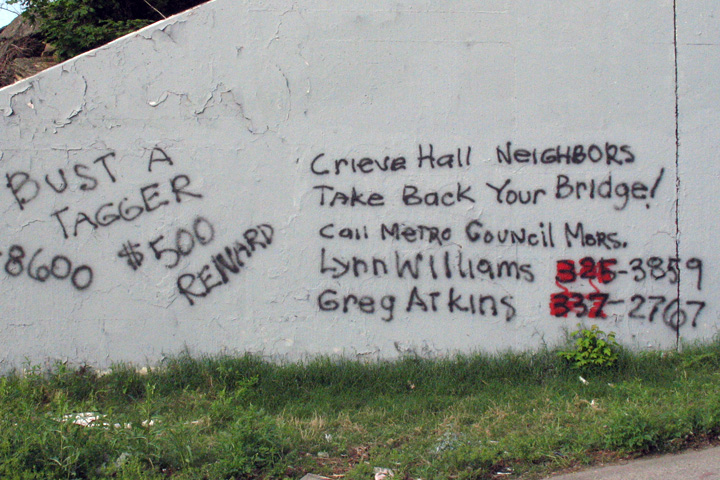 I know that I just posted on Friday that I didn't want this to turn into a billboard for graffiti, but I knew then the goings on of the Crieve Hall patrons, and thought this deserved a mention.
Last week, as I pondered the recent barrage of graffiti-ing, I wondered what would happen if the adults decorated the bridge with their own graffiti, poking fun at the angst-filled "youts."
Today, as I neared the bridge, I was pleased to see that they had done just that.
As you can see, they listed the numbers for the Metro City Council, but I'm not sure what one would say if one called that number. I guess maybe they're wanting cameras installed, CSX lights (?), or maybe be put on the "to patrol" list.
At any rate, I was tickled that the parents/elders actually decided to fight fire with fire and stick it to those little vandalizing fuckers.