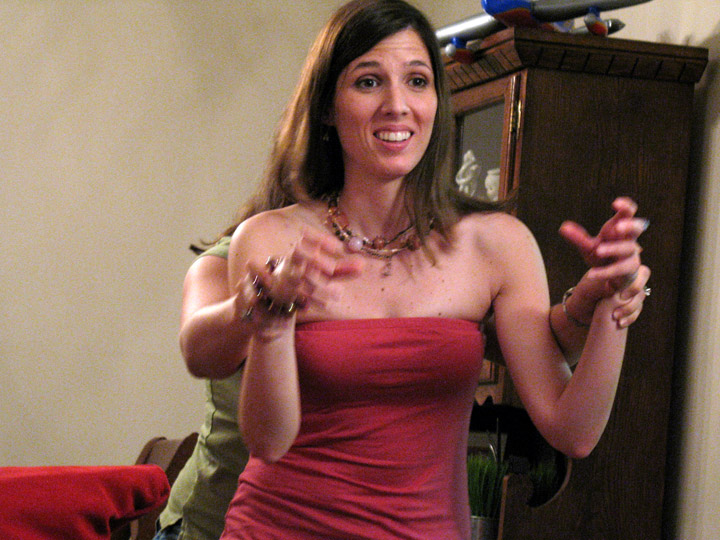 Today we invited our friends over to celebrate this fabulous holiday with us. It was a great evening and I hope everyone had a great time
This picture was taken while Traci was using Whitney as a puppet during an intense game of Cranium. Though the girls won this round, the guys ultimately emerged as clear victors.
I'm just talking smack now because we haven't won in a long time.
I've compiled a picture page (linked below) that covers the entire evening. Enjoy!
Cinco de Mayo Party Picture Page!