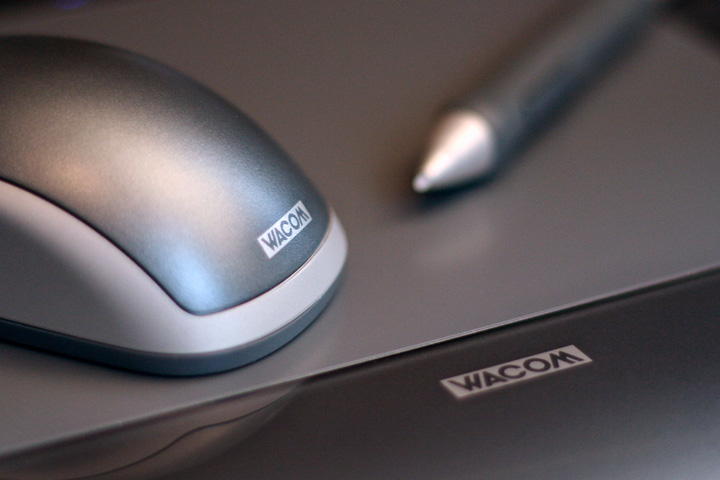 This is a picture of my beloved Wacom Intuos3 6×8 graphics tablet. I've used this thing to work on my comic strips, as well as a lot of the pictures you see on this site.
Using this thing takes a little getting used to, so just to keep in practice I've replaced it as my primary mouse/pen at work. I've gotten to the point where I actually prefer to use the pen itself. The only downfall is that it's a bit tricky when I have to switch to typing on the keyboard.
This company is another one that suffers the fate of having a name that can be pronounced a few different ways. Is it Wacom, as in way-com, wah-com, or whack-em. Obviously, the latter sounds the funnest to say, and I've heard more people in the graphics profession pronounce it as such, so that must be it.