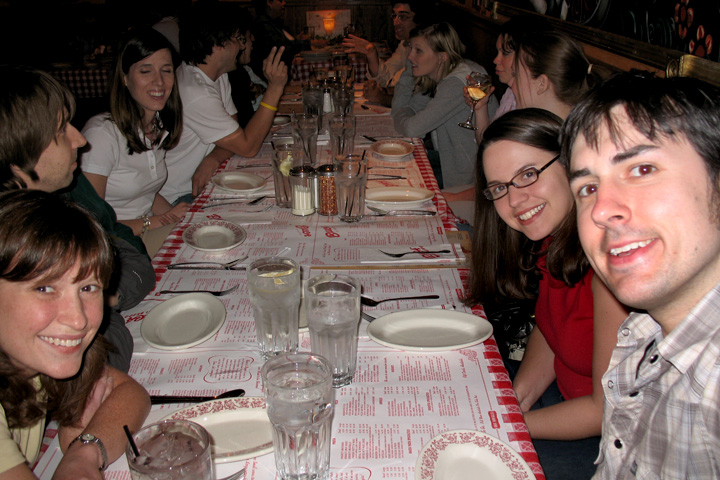 Tonight, Traci and I met up with Melissa, Whitney, Brad, Kavita, and some of their other friends and family at Buca di Beppo (roughly translated as "Joe's Basement") and got our carb-loadin' on.
Me, Traci, and Melissa split the spaghetti, which I didn't think was that great. The noodles were a little too chewy for me, and the sauce had a strong tomato taste which I just couldn't get past. I know, I know…the main ingredient in most spaghetti sauce is tomatoes, but this was the most overwhelming tomato-tasting spaghetti sauce in the history of overwhelming tomato-tasting spaghetti sauces. Ever!
Also, on my way to work today, I found that the Crieve Hall Graffiti Bandits had struck again. Man, the parents of these troubled youths really need to break down and buy them a 360. That'd keep them home for sure.