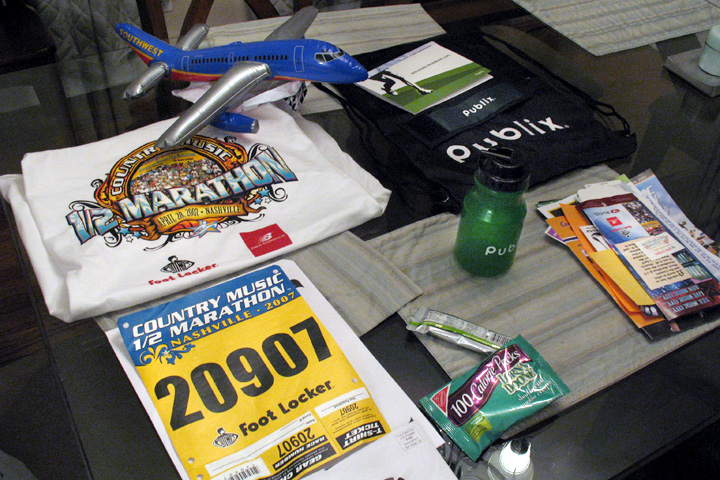 Today, we went to the Expo at the Nashville Convention Center to pick up our runner's pack. The Expo was pretty cool, and not nearly as crowded as I was expecting. I was able to get my pack, chip, and t-shirt in a matter of minutes, then had time to walk around the Expo hall and pick up some free swag.
Publix by far had the coolest free swag. They offered me a velco wrist-pouch, a mesh bag (which, you probably know, I'm all about some bags), and a free sippy cup. Southwest also had a booth setup where you could spin a wheel and win a prize. The lady tried to give me a baseball cap, but I requested the inflatable airplane hat instead. I figured I'd probably get more use out of it than the baseball cap…since I never wear baseball caps. Not that I'm a big fan of inflatable airplane hats…
Apparently, Zepp's not a big fan of inflatable airplane hats either.