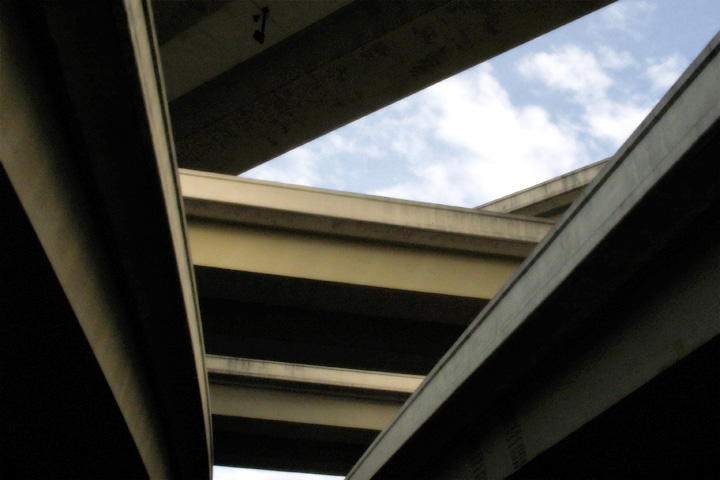 Thanks to the digital age, I can sometimes hang my digital camera out my car window and just take a steady stream of pics of the surrounding area. Today I actually ended up with something halfway interesting.
This is a pic of the overpass I pass on my way home from work everyday. When I saw this pic, I thought it'd look cool if I gave it the look of a video game scene or screenshot. I thought it could possibly pass as a Gears of War or Halo 3 screenshot…you know, if they wanted to release a boring screenshot of the view of an overpass from below.
Where's that confounded bridge?