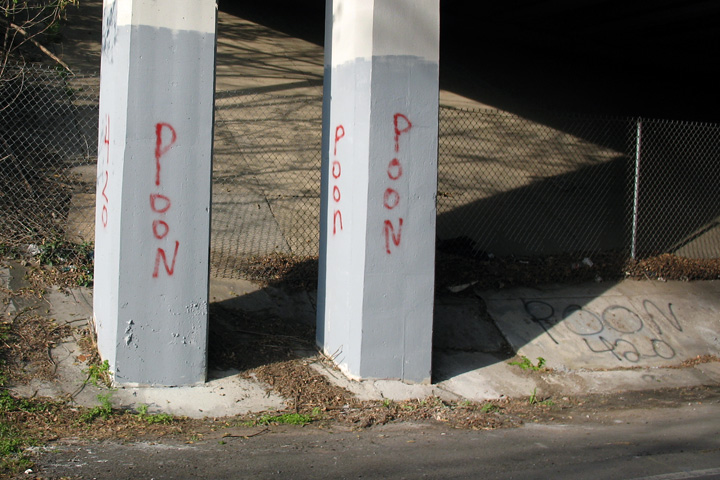 It wasn't but three short Fridays ago that some upset teens (presumably) desecrated the walls of this railroad overpass. On my way to work this morning, I noticed that there was more words of wisdom for me to read. Unfortunately, I was running late and there were cars behind me, so I didn't have time to stop and get a picture. By the time I got off work, the graffiti had already been painted over. I saw some remnants on these concrete columns nearby, so that's where I snapped these pics.
I'm not sure I understand exactly what these graffiti artists are trying to express. Sure, today's date was 4/20…the popular reference to getting high. I just don't understand how that correlates with "Poon," unless the graffiti artist feels that getting young females high will increase his chances of scoring said "Poon."
Regardless, I find it interesting that this little tunnel is a target for such current and important issues as poon and weed.