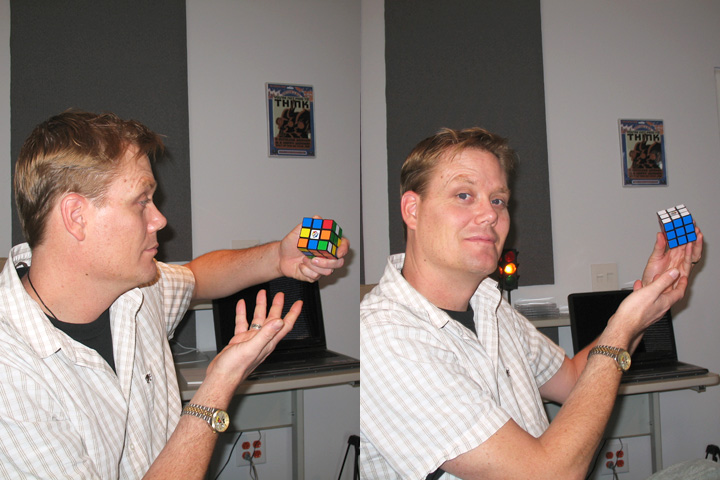 Mark and I have discussed many times that, throughout our childhood and even into adulthood, we've asked for a certain name-brand product but received a cheaper brand-x knock-off. For some people, this is fine…preferred even. But, sometimes it's just no good.
One day, Mark brought what appeared to be a Rubik's Cube to work. It looked just like one, but it was not the Rubik's Cube. As a result, throughout the years it had gotten difficult to turn and twist and just didn't live up to the name Rubik.
Thus, I got Mark a Rubik's Cube for his birthday. And not a cheaper knock-off version, either. The real deal.
Today, he comes into my office, scrambles up the cube, and then solves it in 3 minutes, 45 seconds. I told him to come back later and I'd get it on camera. The timelapse below is his second attempt which took a wee bit longer, clocking in at 7 minutes, 24 seconds. Still, that's not bad, and I think it served for a better timelapse video.
I told him to come back when he could solve it blindfolded. We'll see.