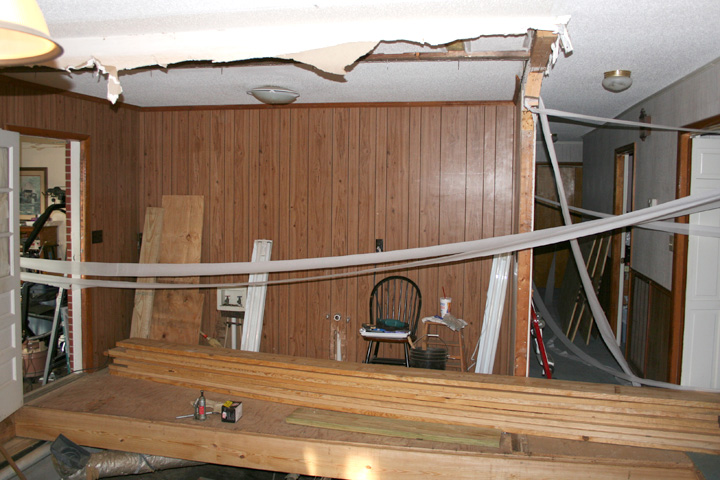 Ever since we were kids, my parents have held to the tradition of rolling our house so as to mimic the Easter Bunny giving us a toilet-paper trail to our candy.
This year was no exception to that tradition, so I figured I'd get a picture of that, as well as show some of the work that my parents are having to do on their house.
For quite a long time, there has been a slow leak from their hot water heater, as well as the ice maker in their fridge. Over time, those leaks rotted the support beams underneath the house and the floor started caving in. So, for the past few weeks, they've been clearing out the old rotten wood and rebuilding the floor. They decided to knock down a whole wall to make the kitchen bigger. I think it's gonna look really nice once it's done, but it looks pretty intimidating at the present time.