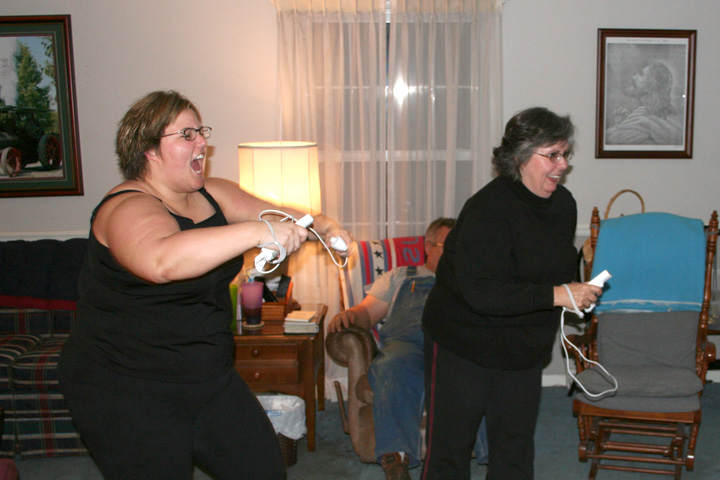 We went home for Easter this weekend and I took home the Wii since my family hadn't played it yet. I was pleasantly surprised how quickly they took to it.
We started off with some Wii tennis, then worked our way through the bowling, boxing, and golf. The boxing is probably where we spent the most time. For awhile, my mom was cleaning house.
This pic was taken during one of the boxing matches. Unfortunately, I don't have a video to show of my mom's victory dance.