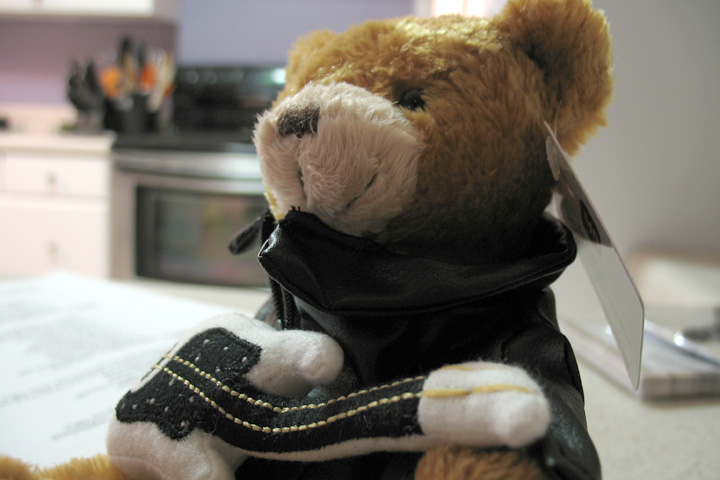 Last night (Wednesday), Traci and I went to the Music Row for MS benefit that Mark was MCing. There was a $10 donation at the door and had $1 raffle tickets. They also had some songwriter rounds as entertainment.
It was a pretty cool event. We bought several raffle tickets and ended up winning a Dreamworks swag pack and a CD of some country act I've never heard of.
Traci's friend Whitney came and ended up getting this bear for her, in light of the fact that Traci, at one point in her life, played the bass guitar.