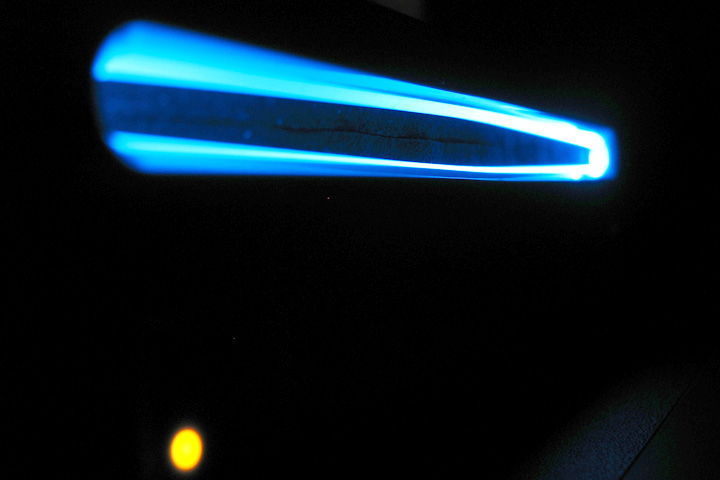 Today we had the all-dude/all-day gaming party at work. We had a lot of fun (and food). Chad brought some homemade meatballs and some beer leftover from their St. Patty's Day Party. Matt brought some cheese dip. Aaron brought Animal Cookies, Nutter butters, and chips. I brought some wife-made sandwiches and Doritos.
After an intense Tiger Woods (Wii) coaching session with Mark, we started playing some poker. About an hour later, Jared and I cashed out and spent the remainder of the time playing Halo 2. The party started fizzling out around 4:30 or so, with a few stragglers hanging around to try out their backswing on Tiger Woods.
It was a great time. I had both cameras fully charged and ready to go, but only took one pic the entire time. Fortunately, for you, it was when no one was expecting it.

Later that night, I received a Wii message from Aaron letting me know that he enjoyed the party and that we should do it more often. My, how I love the luminous glow of the Wii slot at nighttime.