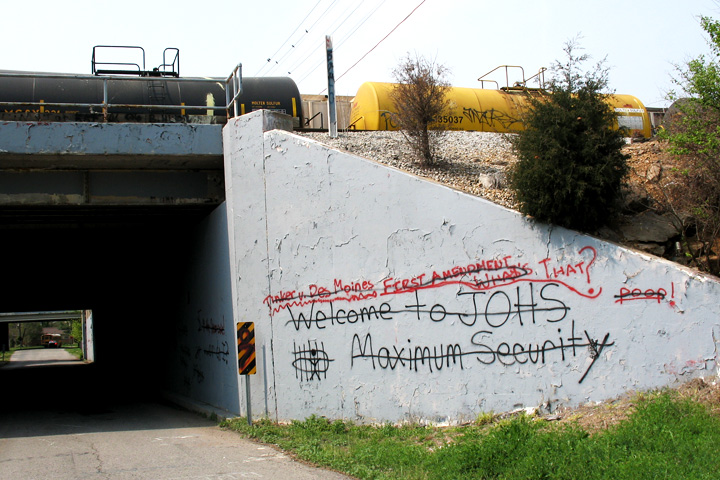 You may remember this tunnel from this picture earlier in March. Well, now I know why the walls of this tunnel are covered with thick gray paint. It appears that this tunnel is the community's bulletin board for graffiti artists.
As I was driving to work this morning, I saw a car parked on the side of the road. A man was standing inside the tunnel with a can of black spray paint crossing out the statements that had obviously been written the night before. I wasn't quick enough to get my camera out in time to take a picture of the man, but I took some pics on my way home for lunch. By the time I got off work, the whole tunnel had been completely painted over with the dark gray paint.
Without doing much research on what the graffiti artists are disputing, it seems that they are not happy with the dress code restrictions that are about to be set into place at one of the local schools. Take note of the numerous references to the "no sagging" rule. Maybe you, like me, will be able to draw a conclusion as to the race of the graffiti artists?



The Walls, the walls, the walls…