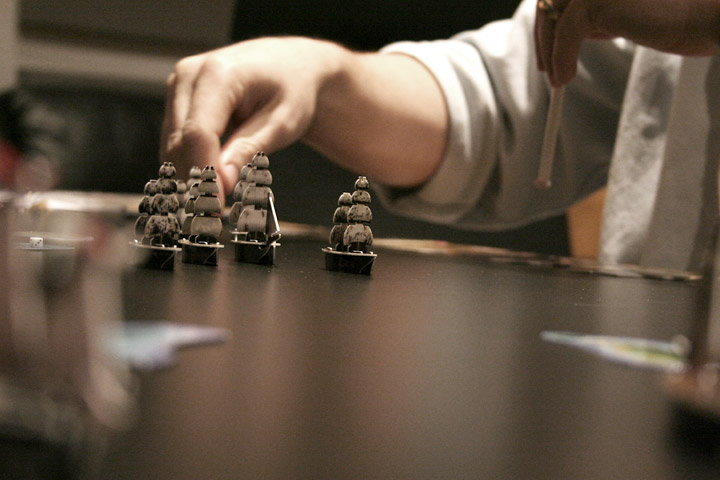 Today, Chad and I had our 2nd Pirates game. This time an 80 pts. venture.
I enjoyed this game more than the first one we had; probably because I had my own ships this time. Alas, Chad ended up slaughtering me.
Below is a quick movie featuring a timelapse video of our game, plus some additional pictures I took. Enjoy!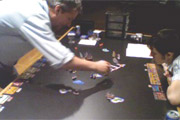 2007-03 – Pirates Game
Pirates: The Second Meeting