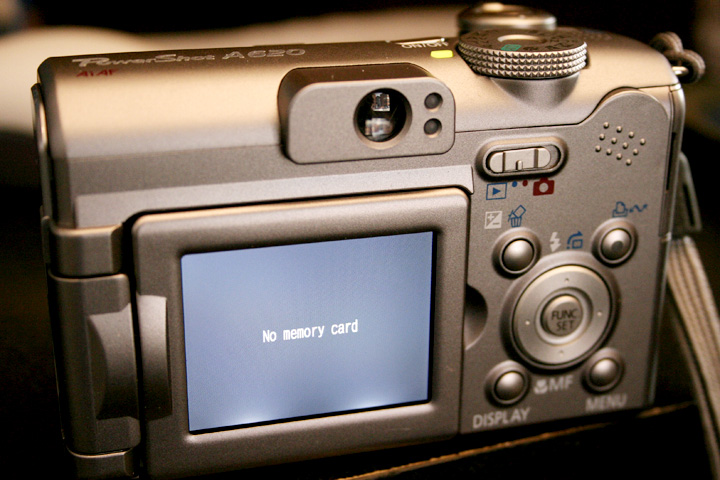 I typically take my A620 with me during lunchtime just in case I see something awesome to take a picture of. Today, I headed out to lunch and when I got to the round-about I looked over to the statue of a piano player and saw a woman who was inspecting this statue awful closely. It looked pretty humorous, so I figured I'd snap a quick picture of it.
I continued on my way and got to the pedestrian crossing in front of Tin Roof. I halted to let a big group of business men walk in front of me. I snapped a picture of that as well, because it looked kinda funny seeing all those business men through the windshield.
When I checked my camera later on, I was unfortunately greeted by the dreaded "No memory card" message. I had forgotten that I took out the memory card earlier that morning to copy some pics over from the day before. So, this is all you get today.
Just let that be a reminder to always check your memory!