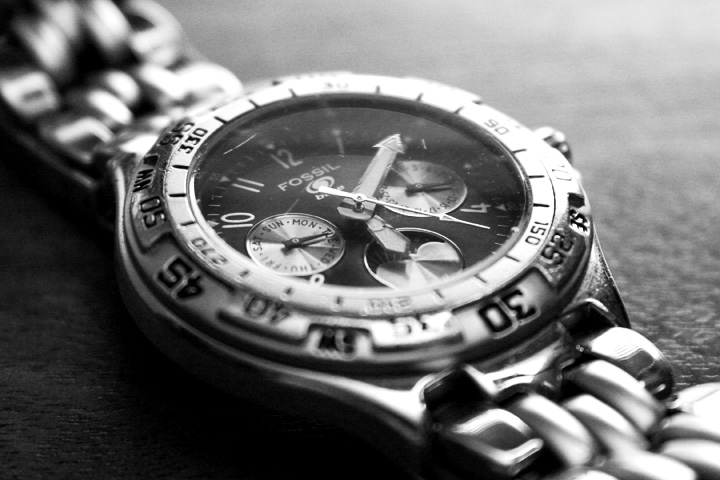 This is all friggin' Mark's fault. The past few weeks, he's been going on and on about how his beloved Mickey Mouse watch has stopped working. After taking it to a handful of placed to get the battery changed, it's still not working. Last week, I mocked him by bragging about how well my handy Fossil watch has held up over the years. I've only changed the battery once since 1999. One time in 8 years, if my memory serves me correctly. That's not bad at all.
So, of course, today I wake up and on my way out the door at 8:40, I notice that my watch is stuck on 6:10. Geez!
So, now I've either got to risk injury while prying the back off of this thing so I can replace the battery myself, or hunt down a shop that will do this sort of thing for me.