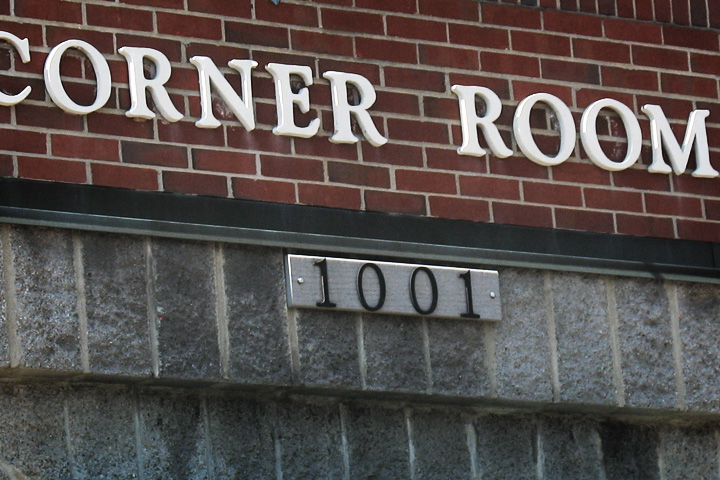 This is a building on Music Row. As I sat at the red light today, I happened to glance over and, for the briefest of moments, I was reminded of the Green Room.
For those who didn't get to experience the Green Room in its glory days, take it from me that it was the coolest hangout a high schooler could ask for. If there was one thing I could wish for my children's future is that I would have the ability to provide them with something that's equivalent to the Green Room.
When I was in elementary school, my family moved from a run-down shack of a house into a modest trailer. My dad built on a spare den and bedroom as an extension to the trailer. When we finally moved into the free-standing house that my parents inhabit today, we sold the trailer, but kept the addition; this soon became the Green Room.
Me and my awesome rock band took over control of the Green Room and its foul-smelling bathroom. We hosted many parties there over the course of our high school career. We've tried to revisit it over the past few years, but the wildlife and weather have slowly decayed it into an environment that's not fit for rocking.
The Green Room is the place where I grew most as a musician. It's where I bonded the most with the friends I still have today. It was where I started really hitting it off with the woman I now call my wife.
So yeah, all those thoughts entered my mind when I glanced over at the Corner Room today. I'm sure the Corner Room is much cleaner, has more space, and smells better, but it doesn't have anywhere near the character that the Green Room once had.
Cheers to my Green Room peers!