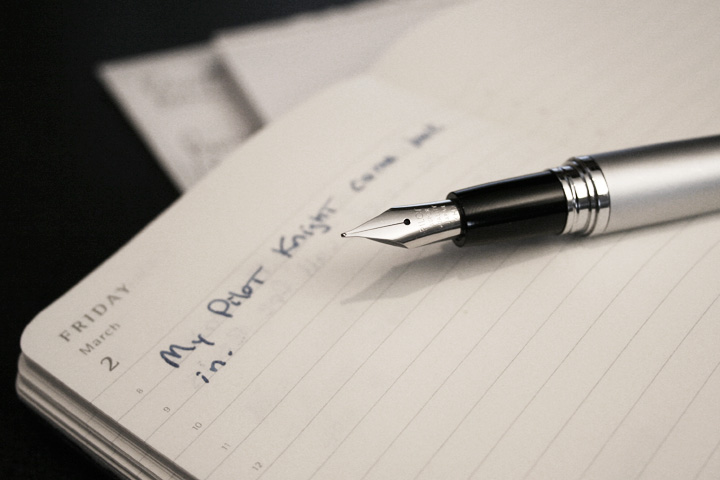 My Pilot Knight was finally returned today, after a grueling 9-day waiting period. In the note I included with my shipment to them, I asked if they could send me another box along with returning the pen to me. When I received the pen from the seller on eBay, there was only a cheap cardboard box that was halfway flattened, so I discarded it without hesitation. I was delighted to find that they included a brand new faux-leather lined display box.
If I'm not mistaken, I think they just straight up sent me a new pen instead of just replacing the nib. I remember a few more pocket scuffs on the one I sent in. Plus, when you sheath the pen in its protective cap, over time you'll get streaks of ink down in the depths of the cap. This new pen cap had no such signs of these streaks.
I didn't have my old pen for long, so I wasn't emotionally attached to it. I just find it surprising that they possibly sent me a brand new pen instead of just switching out the nib. But hey, I'm not complaining.
Below are some pics of the unboxing event. Just so you'll know, the new pen writes smoother than ever, and after seeing the case that I can only assume is supposed to be supplied with this pen, I have no hesitation in saying that this is quite possibly the best pen available for under $50. I'd even say it was the best under $100 if my experience was a little broader.