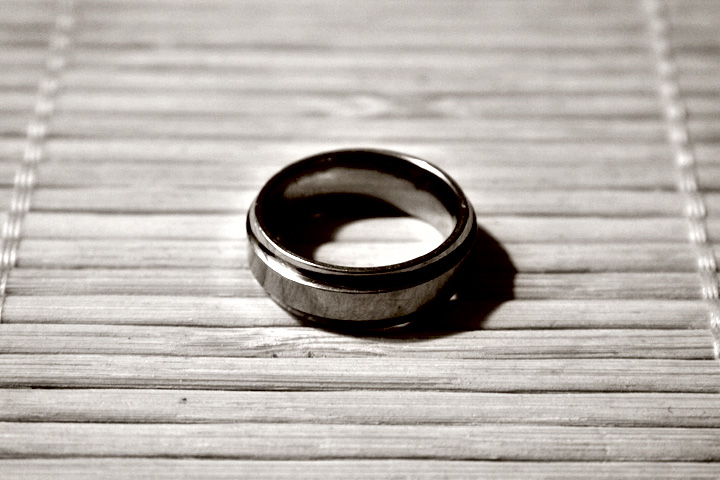 Kinda of a slow day today, but I've been wanting to do another close-up of a simple object. Only this simple circular object isn't so simple in intent.
This ring is made of Titanium. Aaron always tells me to get a real ring. But hey, it's cheap ($75 cheap), it's light, it's durable; it's just not a precious metal.
But hell, who needs precious…you need a friggin' specialty saw to cut through this bad boy.