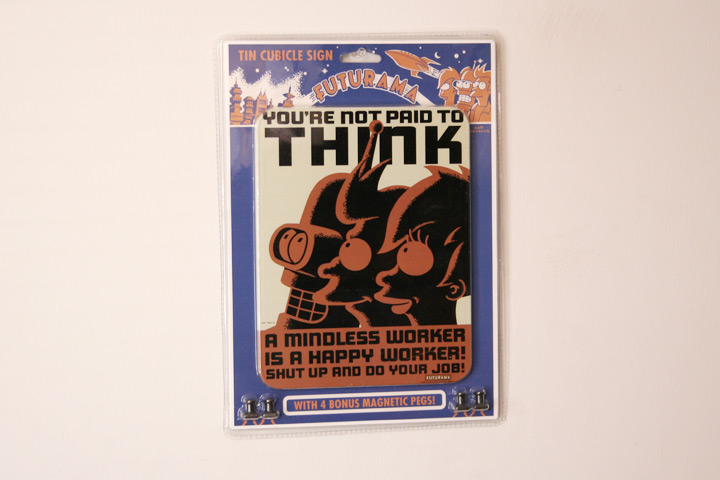 Today I received my Futurama tin cubicle sign and was delighted. The actual sign itself is a bit smaller than I was thinking; smaller than most mousepads I've seen. But it's the message that inspired me to get the sign in the first place.
I've had a hard time talking myself into actually opening the package. After all, I'm able to take advantage of the magnetic properties of the sign as it is. It just looks more official still in the hard plastic enclosure.
I'd probably cut myself trying to open it anyways. That stuff is impossible to penetrate.
New Office Decor: Futurama Tin Cubicle Sign