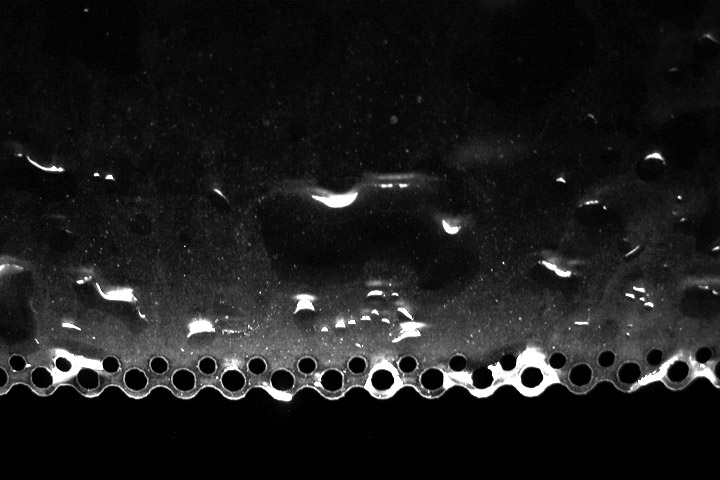 I was probably annoyingly adamant about not mixing too much Jack with my beer during last night's Gaming BBP, but I didn't want to throw up. Forutnately, I was able to avoid this fate. However, I did have to wake up and run 7 miles (which I accomplished in 64 minutes), but my body was put through serious torment. That's the 2nd time I've had to run while feeling slightly hung-over, and it's a horrible feeling.
But, enough griping. It stormed today…Traci and I had planned to go out and about tonight, but the thunder kept us home. We had to take a quick run to Kroger, then the wine store, then Blockbuster to pick up School for Scoundrels (which is pretty funny).
This picture was taken through the sunroof of Traci's car while she was in the wine store. Sorry if it's a boring pic…that's all I could come up with today.