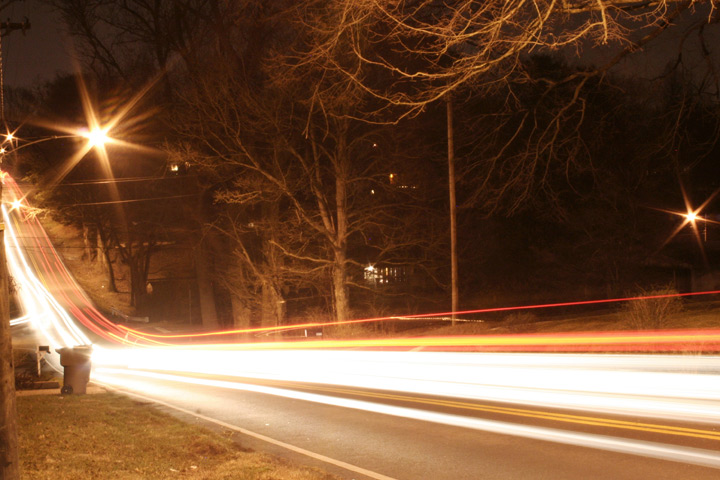 We always claim that the road we live on is a race track. So, tonight, I set out to prove it!
I saw some long exposure photography yesterday on the intrawebs and thought it might look cool to take a pic of our road with a long exposure. This is what I turned out with.
The funny thing was that, when people passed me, they slammed on their brakes. I think they thought I was a copy with a radar gun or something, cuz folks usually don't brake on this road.