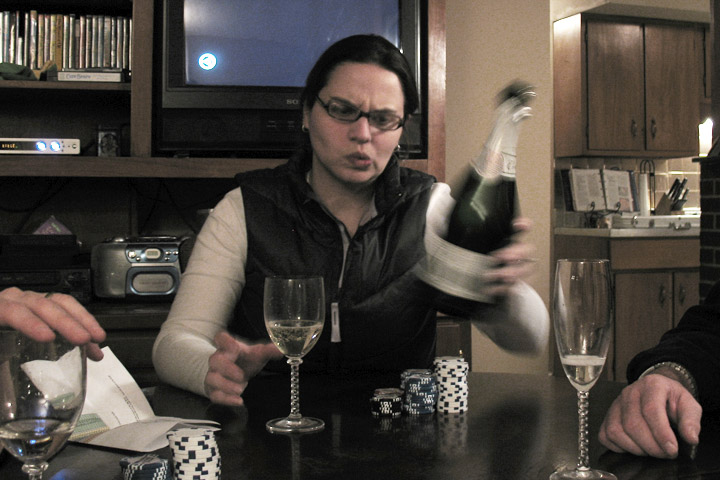 After work, Traci and I met a couple of friends at Corner Pub for a few drinks. While we were waiting on everyone to get there, I snuck next door to Great Escape and picked up the 1st edition of the Dark Tower comic series. I haven't read it yet, but I'll post a review of it once I do.
After the Corner Pub, we headed back to Mark's house to play some poker. It was a $5 cash game. I ended up going out on the next-to-last hand. Traci represented the Boswell household by ending with $9 and some odd change–which she kindly donated to Chad to so we wouldn't have to worry with actual change.
Traci indulged herself with beer, wine, and then champagne during the course of the night, while I dedicated myself to beer. We both probably drank a little too much considering we had to get up early and run the Predators 5K Marathon the next day. But hey, you live, you learn. Right? Eh, comrads!?