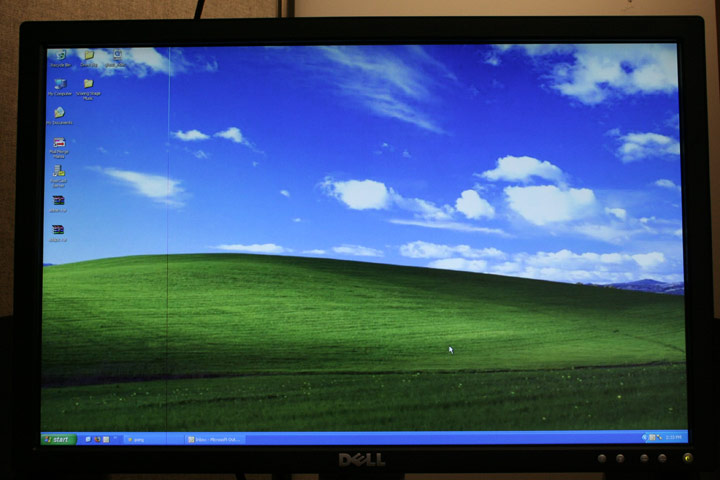 I was going to title this pic, "Dell Has Fucked Me", but decided to go with the rhyming scheme of Dell and Fail.
I've had this monitor for less than two weeks, and suddenly I've got this bigass vertical line down the left quadrant of the screen.
I swear, the quality control at Dell keeps slipping and slipping. On my previous Dell computer, the USB ports fouled out if I plugged in more than 2 things. And sometimes plugging in 2 would screw it up.
The first day I had my current Dell desktop, the side panel of the case started rattling. I had to wedge a CD case between the tower and my desk to eliminate that annoyance. And now my monitor has a big, annoying, unavoidable line running straight down it!? Come on!
I promptly contacted Dell support, who said they were going to send me a replacement. But still, now I'm going to fear turning my monitor on every for fear of seeing this unpleasant sight again.
Go Mac!