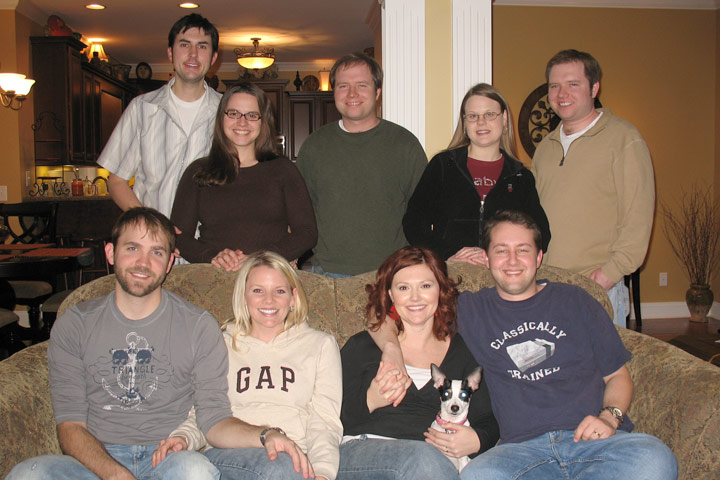 Today, we all gathered at the Holt's house to partake in the Superbowl festivities. Jared, Bryan, and I met up a little early to play some Wii.
The main Wii event was to pit the Bears and Colts against each other in Madden to see how the game was gonna play out. Bryan and I represented the Bears, and we took on Jared and the Colts.
Our virtual playoff ran a little long. At the end of the 4th quarter, the teams were tied at 27. It was already 5:30, so we decided to flip over to the real game and watch that.
Unfortunately, our Wii fantasy didn't hold true, and despite the fact that the Colts ended up winning, we had a good time anyways.