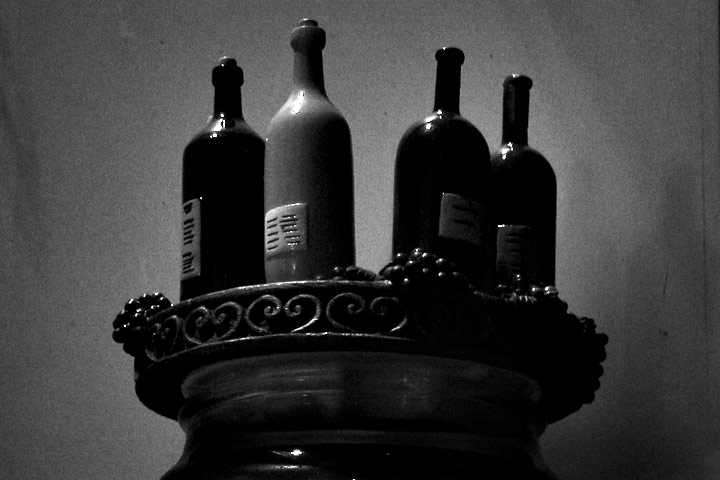 We went to the Grape tonight with Chad and Jen. The Grape is a cool little wine bar off of Harding Place. I enjoyed their "Grape Bunch," which allows you to choose a smaller portion of three (or more) different wines. That way you're not paying full price for a regular glass of wine, and you can sample several different ones all at once.
It's probably poor wine etiquette to do this, but I'm not big into that. I've tried smelling wine on many different occasions, but all I get out of it is a pleasant smell; I don't think I have the gift of deciphering the ingredients of wine simply by smell. Hell, most of the time I can't even taste the fruit that the menu says is in the wine.
I had the chicken quesadilla, which was pretty darn good. It was a smaller portion, which allowed us some room in my belly to try out a brownie for dessert…which was also good.