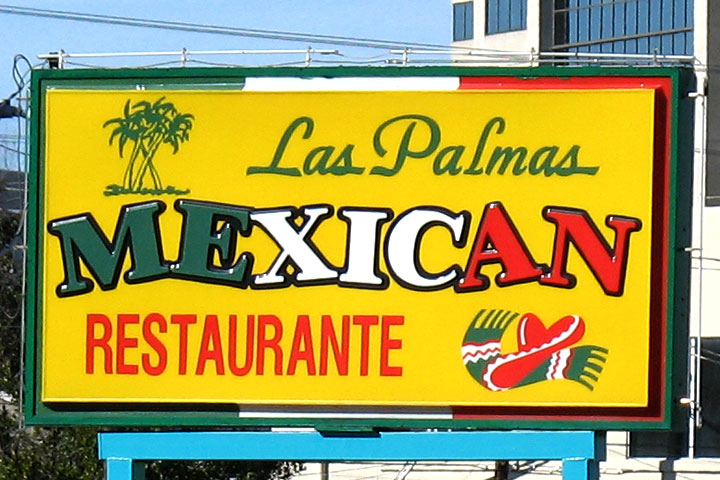 To go along with the ghetto theme of the week, today I had lunch with a friend at Las Palmas (which is referred to by my co-workers as "Ghetto Palmas").
The food wasn't bad. I've definitely had worse. The chips and salsa were good and by no means did my health feel compromised.
This place is the umpteenth mexican diner in town to boast "Best Margaritas in Town." I didn't get the chance to have one, but it gave me the idea to want to have a City-wide Margarita Tasting to see which place does indeed have the best margaritas.
Who's with me?
Who's driving?