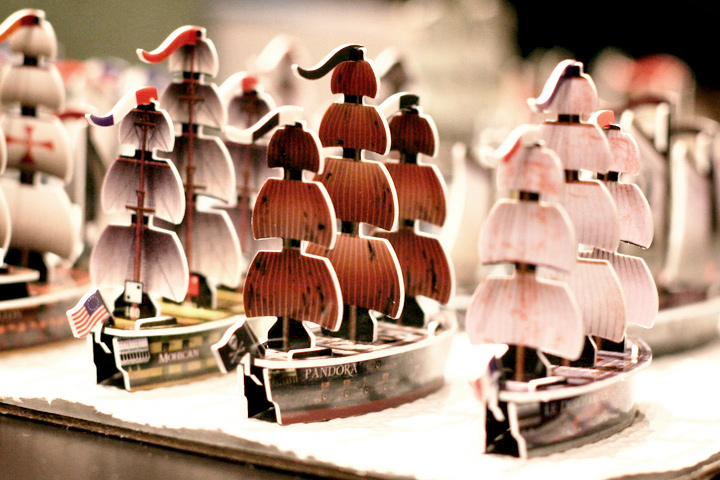 For a few weeks now, Chad has been raving about this Pirates game. The game, as far as I know, is nothing new. It's been out for years. But, just recently has it struck a chord with young Chad.
I finally agreed to try it out so we stayed after work today and played a quick game. What I initially thought was going to take 30 minutes turned out to take around 90. But, most of that was figuring out how to set the game up and then how to actually play.
We played a 30-point game, which is a considerably small amount. I destroyed one of his ships first, and I got gold before he did, but he ended up winning.
Overall, it's pretty fun and I'd be up for playing again. It's along the same lines as D&D, which I miss a lot. Depending on who you've played D&D with, though, Pirates is a bit more visual-based. Toward the late days of my D&D time, we didn't even bother with any of the figures or anything, so long as we had our character sheets.